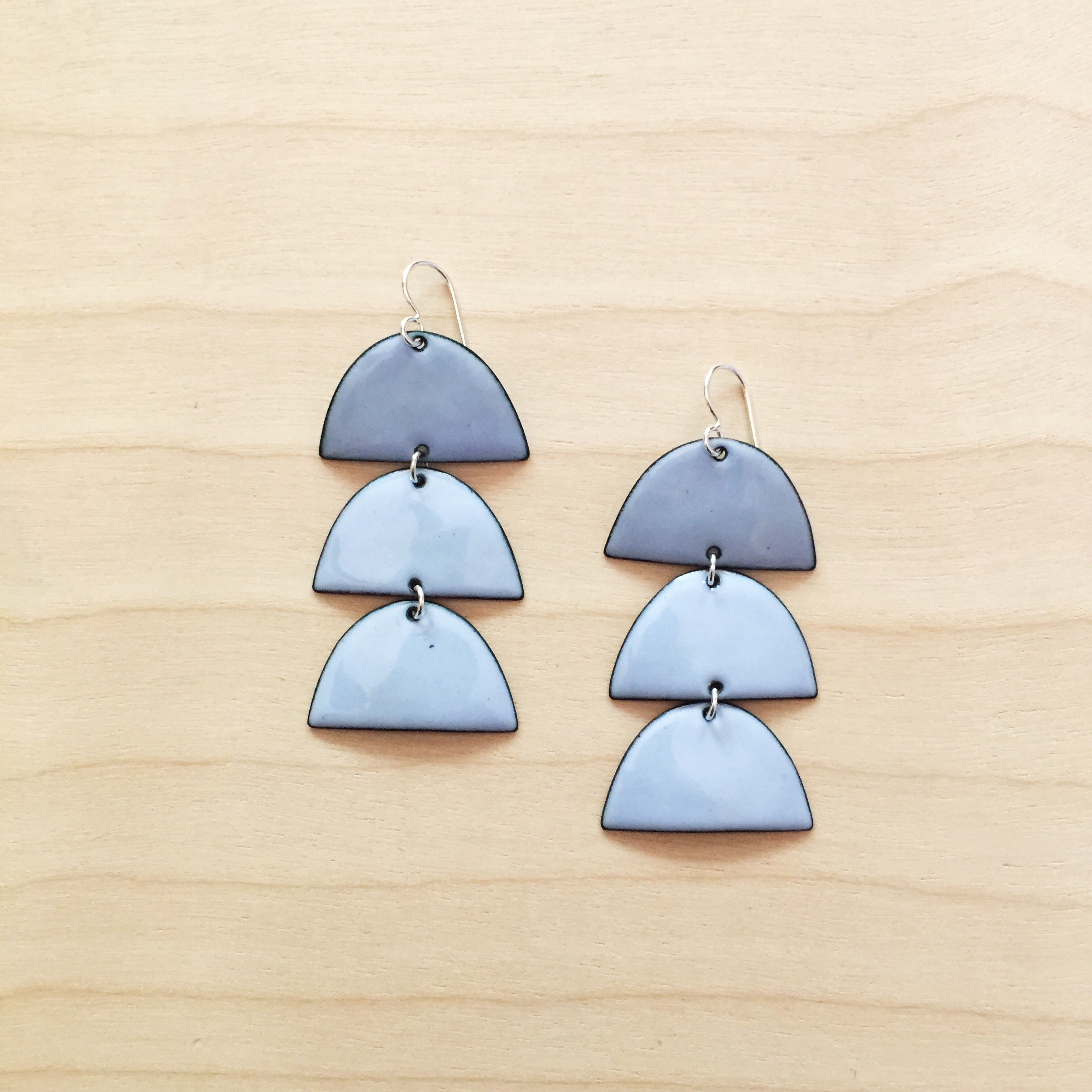 Triple Crescent Earrings
Crescent half moon shapes are fabricated of copper and kiln fired with multiple layers of enamel to achieve the color. Each shape is fired a minimum of 4 times and has enamel on the front and back.
Three piece earrings available in blue. Also available as a necklace.
With 20 gauge oxidized sterling silver ear wires. Approx 2 3/4" long and 1 1/4" wide.
Hand fabricated with care in Tucson, AZ.