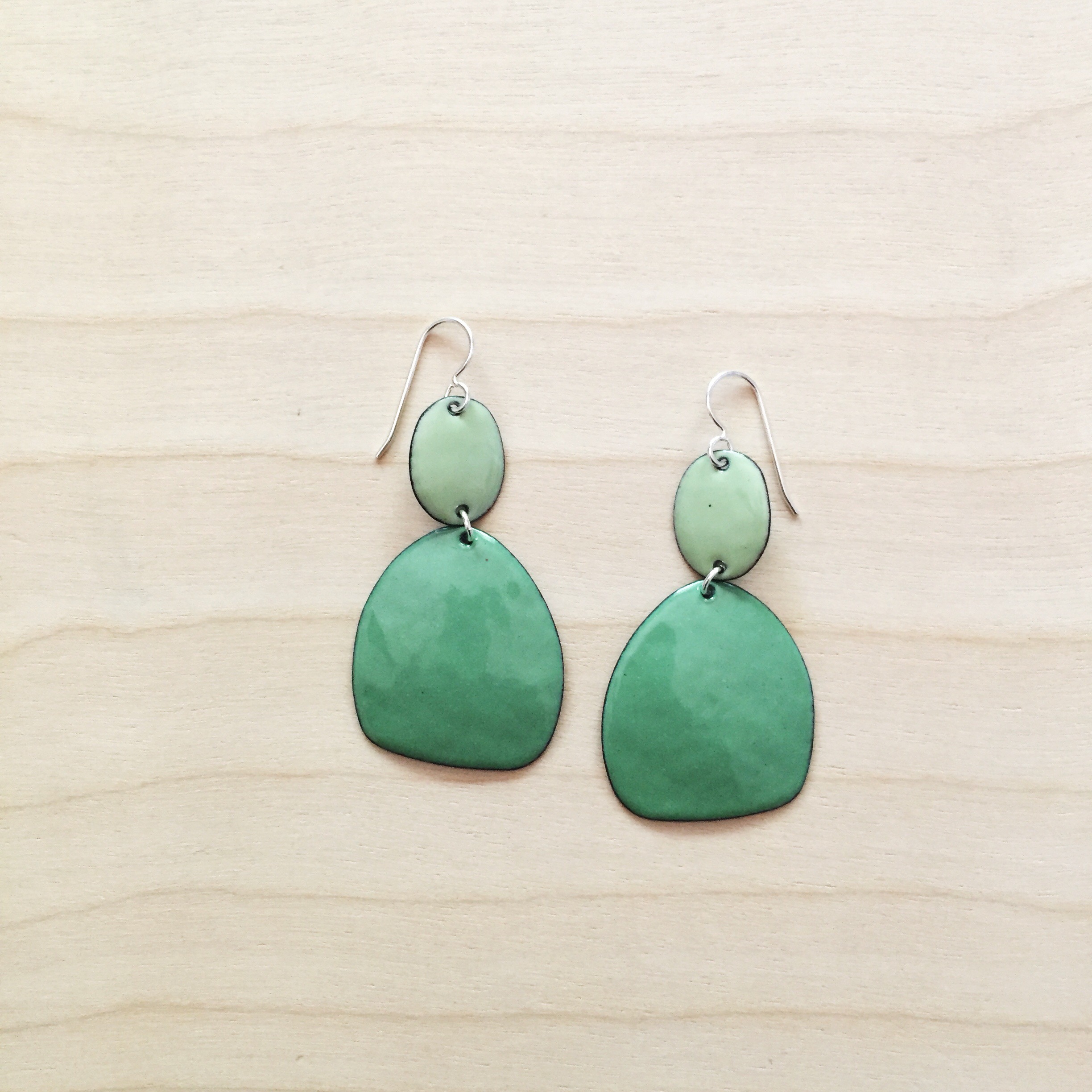 Nopal Variation Earrings
Slightly larger than the originals, these prickly pear pads are fabricated of copper and kiln fired with multiple layers of enamel to achieve the color. Each organic shape is fired a minimum of 4 times and has enamel on the front and back.
Two piece earrings available in green shades.
With 20 gauge sterling silver ear wires. Approx 2 1/2" long and 1" wide.
Hand fabricated with care in Tucson, AZ.